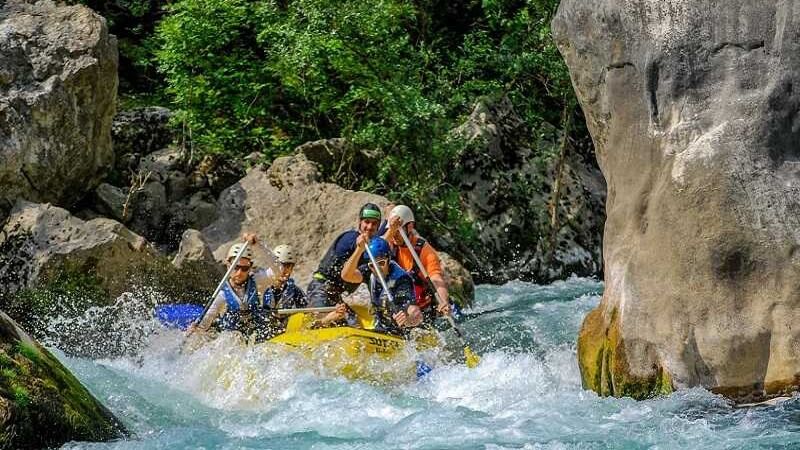 Rafting on the river Cetina has been a favorite activity of many tourists staying in Omis for more than two decades. This river adventure is especially appealing because it can be adapted to everyone as needed. Families with children and the elderly will enjoy light rowing through untouched nature, while adrenaline lovers will take another route where they will compete with many river rapids. Rafting on the Cetina is an idyllic and peaceful trip to nature, which, if you wish, turns into a first-class adrenaline adventure in an instant. The decision is yours alone!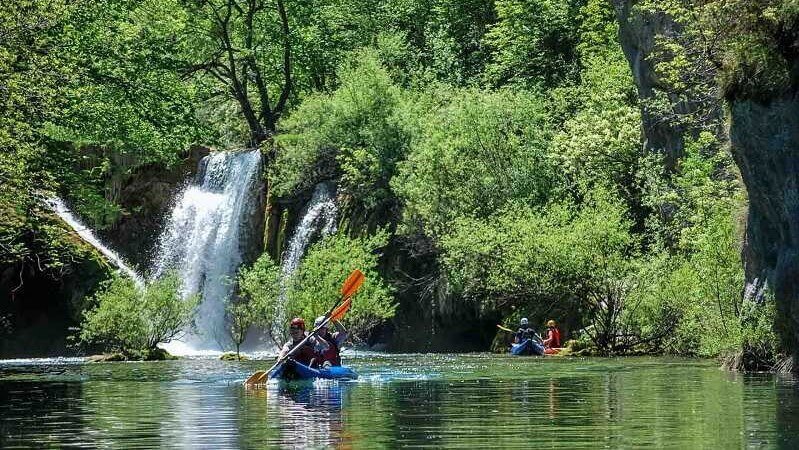 For those who like to have complete control when exploring the Cetina canyon, there is – kayaking. Similar to the case of rafting, the level of adrenaline you will experience largely depends on the route you choose. In small single-seater or two-seater kayaks, you will be able to explore the most hidden corners of the canyon in detail. When you find yourself in a kayak with an oar in your hands, the possibilities are practically limitless, the only question is – which route will you choose?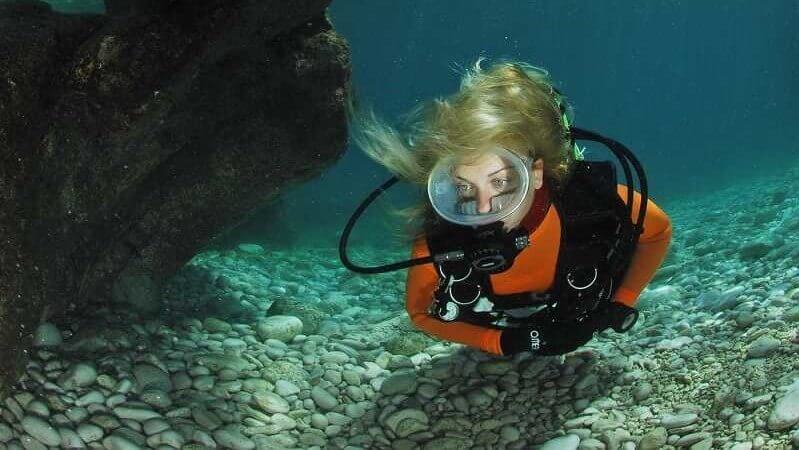 More experienced divers will certainly be delighted by Vruja Bay – one of the best diving locations in Croatia. In this place there is a large underwater spring and the place is extremely rich in fish due to the mixing of fresh and salt water and therefore one of the favorite locations for diving underwater fishermen. At the Vruja site, dives deeper than 100 meters are possible, while the bottom is almost completely unexplored because none of the many underwater expeditions was able to determine the exact depth at which the Vruja spring is located, after which the entire bay was named.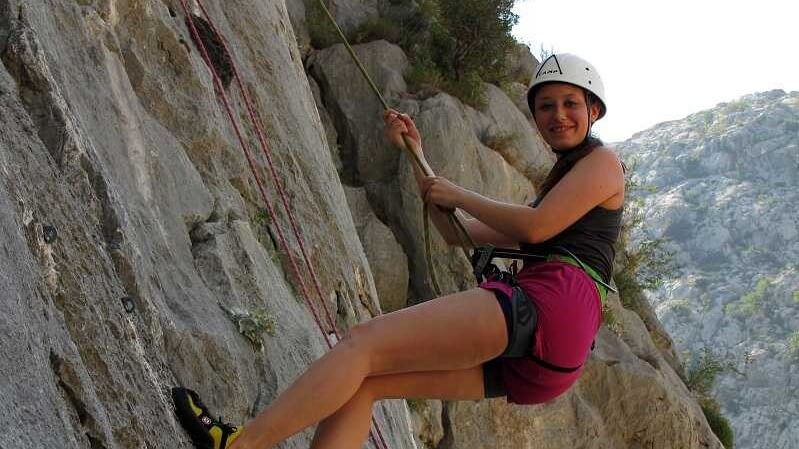 The view from Mirabela or Fortica is definitely an experience you will remember for a long time, but nothing is better than the view you won – with your own hands. Omis is widely known as one of the two best locations for free climbing in Croatia, and adrenaline lovers are especially attracted by the fact that almost all directions can be reached in just a few minutes from the city center. Whether you are a beginner or an experienced climber,
Wind is usually not something you wish for during your vacation, but you will probably change your mind after trying one of the most addictive and fun activities you can experience in Omis. If you don't like surfing, it just means that you haven't tried it yet – there is a famous saying of the people of Omis who are completely right. It doesn't matter if you are a child or an adult, beginner or professional, surfing is an activity that has so much to offer everyone.